The original image-
it started off a lil blurry. But this lonely little tree just always spoke to me...
I knew I wanted to to do something with this...
so I started fooling around.
You can still see the bottom of the tree trunk..
four times and the tree top twice. Look closely.
I use many methods in creating these pieces-
often times I change the orientation and dimensions of the piece repeatedly throughout the development. I use a similar method when painting- I rotate the canvas repeatedly and don't definite a bottom/top until the very end.
The 'spectral anomaly' begins to appear...
(I have to other term to describe what this little dot turns into- and I was raised on StarTrek- thus it became a 'spectral anomaly')...
Another dimensional shift...
and technicolor clouds moving in from all directions. It's easier to repeat things and achieve symmetrical changes using a square format, regardless if it intend to end with a rectangular or square outcome.
Workin' the dot...
and other subtle changes.
The anomaly...
erupting. The orange-ish hue is actually a shade of the negative hue to the original blue.

Finally-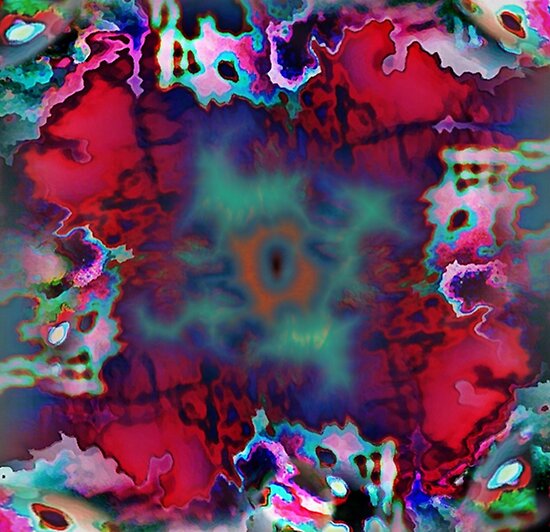 Spectral Enigma …
Prints, stickers and t-shirts available at and (once again) thank you too-