Another neat-o abstraction!
Stamp Act: Abstraction with Texture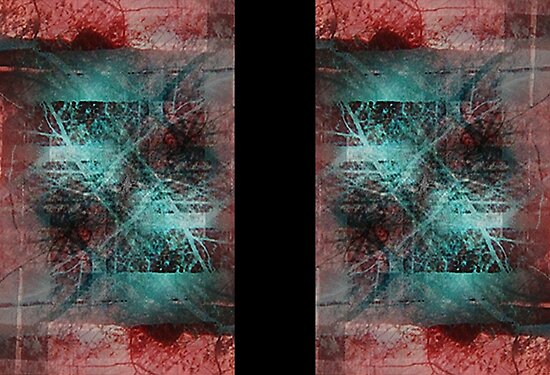 I adore the textures of this piece. And the strong geometry is very appealing.
This piece is an abstraction of Pink Sunset in the Trees II. The frame is actually created by dual tree trunks. The textured appearance of the red areas are leaves. And obviously the linear patters in the central panel are tree limbs.
Pink Sunset in the Trees II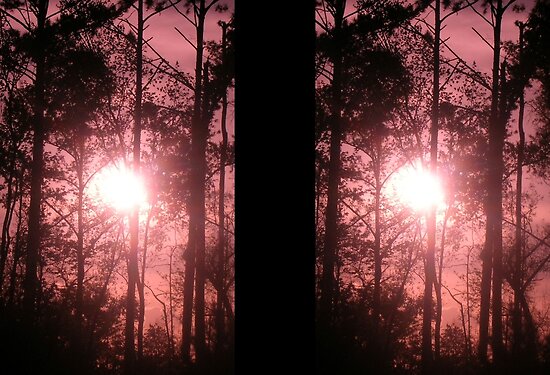 Both pieces are available as cards, prints, and posters at